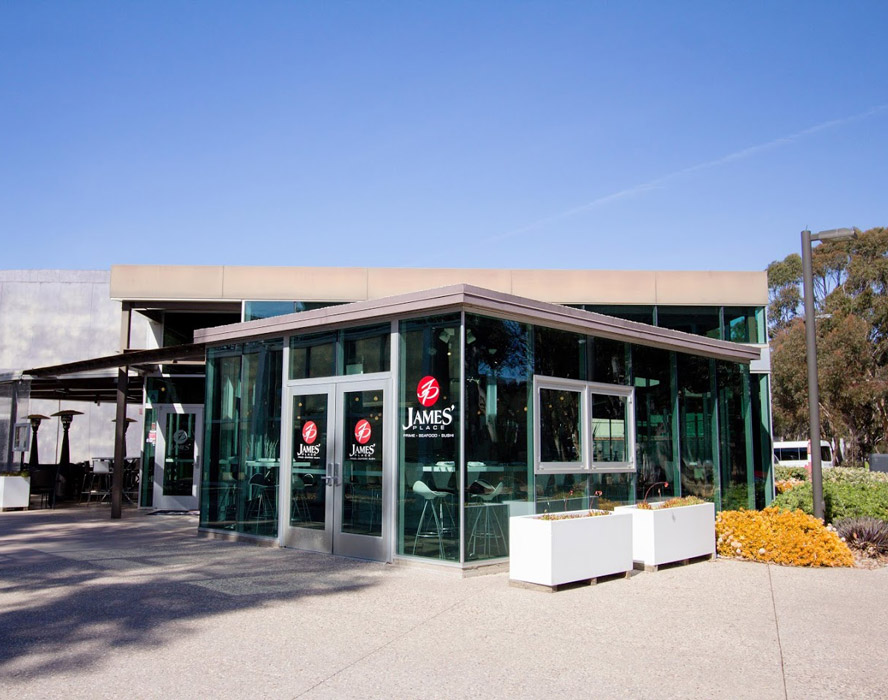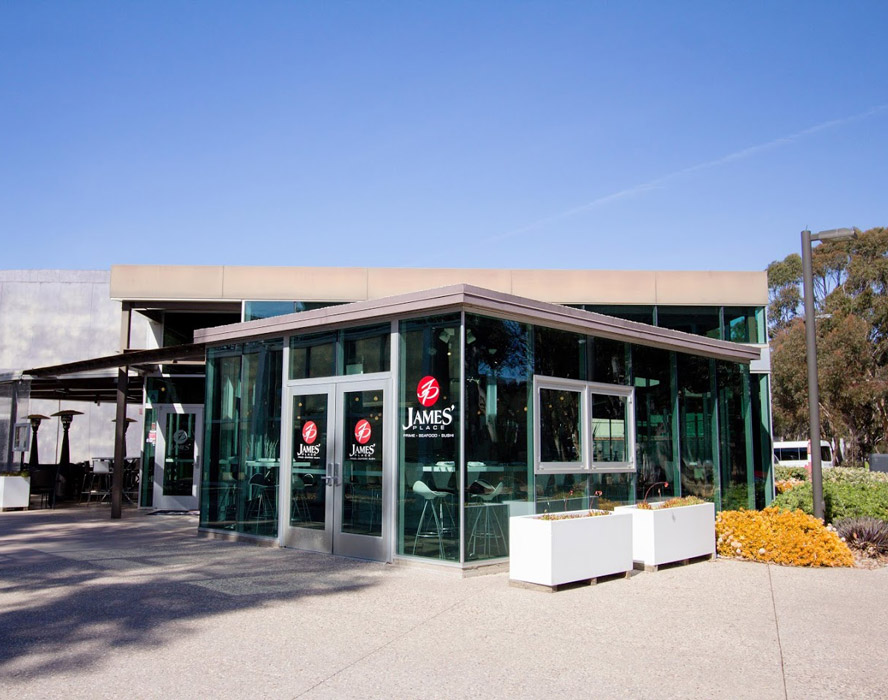 Specialty Asian Fusion, Steak & Coastal Cuisine Restaurant La Jolla
A truly innovative casual fine dining concept nestled in the heart of La Jolla Playhouse, open for dinner before shows only.
Featuring signature seafood, fresh fish selections, Asian noodles and salads, great appetizers, diverse wine, and cocktail menus — all with that personal flair.
The ultimate dining experience — to a completely personal dining experience before the play.
Learn More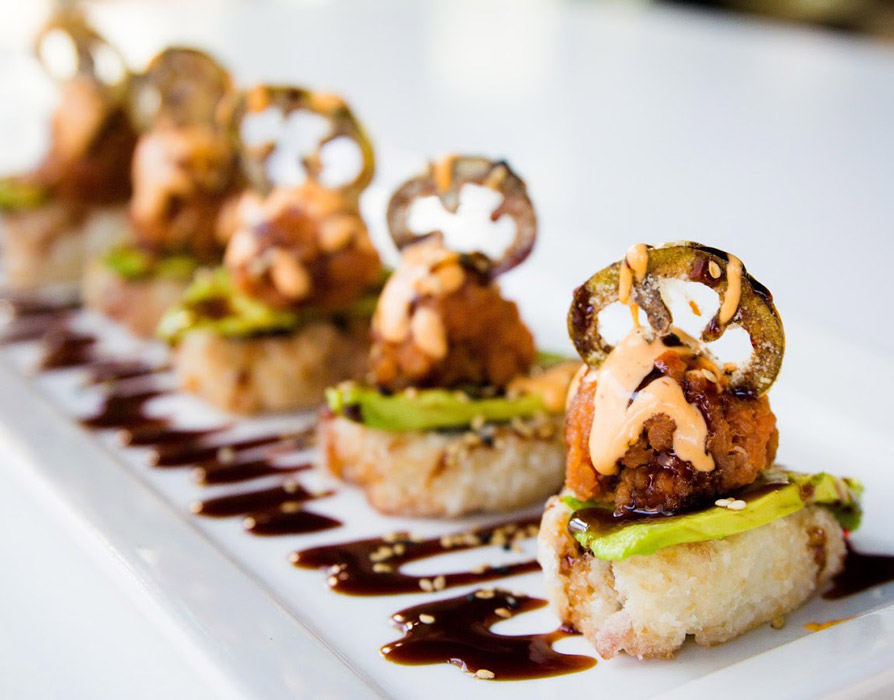 SUSHI MASTER JAMES HOLDER

James' Place is the brainchild of renowned Sushi Master James Holder.
He began his professional career at several high-end sushi restaurants in San Diego, including playing an integral role in the opening of UTC's celebrated Café Japengo. During his tenure, Café Japengo was awarded the California Restaurants Association Gold Medallion Award for "Best Sushi" eight years in a row.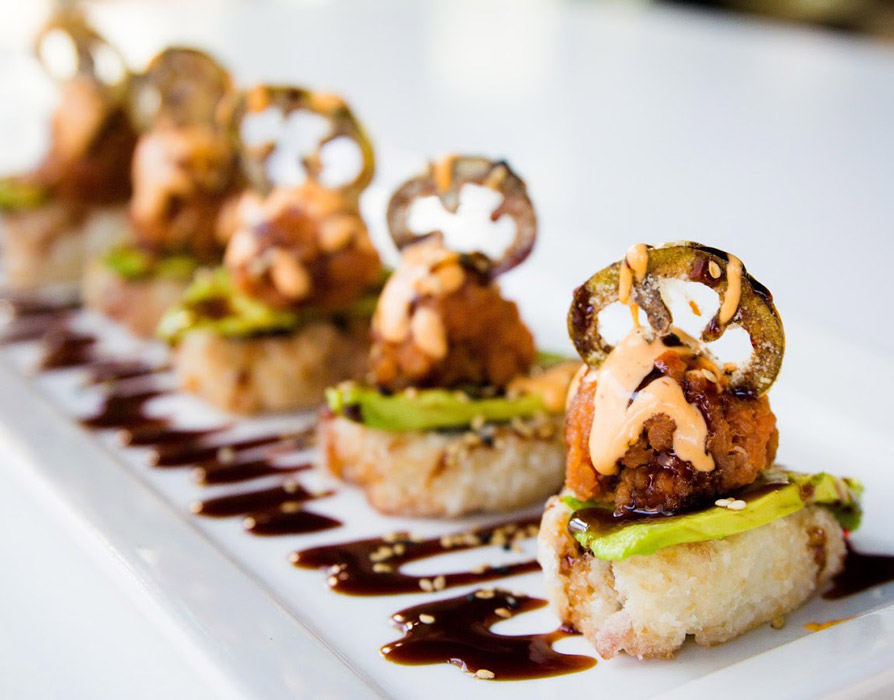 SUSHI MASTER JAMES HOLDER
review by – Yelp
Brooke n:
Amazing sushi! You absolutely need to try this place before seeing a show or on an everyday occasion! The Chilean sea bass was mouthwatering! The service was fantastic! Alex the general manger even stopped by to make it extra special. Will definitely be back again!
review by – Yelp
lynn b:
Contacted James' Place for a private lunch and the staff was SUPER accommodating! Our group came to watch the SUMMER musical and having lunch here beforehand, was the perfect setting. The food is great and that Leechie Martini will creep up on you…in a good way! Definitely coming back for Happy Hour!
review by – Yelp
G H:
We had dinner before seeing Margaritaviile at La Jolla Playhouse and it was exactly what we had hoped for. The staff has done pre performance dinners so often that they have the timing down perfectly. Our dinners were excellent and the service was great. We'll be back soon.
review by – Yelp
Joe E:
Amazing sushi at very very reasonable prices. Big Mike and Anthony might very well be the best sushi chefs in town!! This is a hidden gem. The portions are huge. The sushi is absolutely amazing. And, contrary to other places, the crab is real and fresh. Try the Don Juan roll. It is my favorite.
review by – Yelp
Paul K:
Love the food, drinks and service. Good place to hit up after work. Plus it's pretty much the only place open past 3 in the summer, so when you want to grab some grub and have a drink on Friday evenings, this is it. The fact that it's great really helps!!!
NEWSLETTER
STAY TUNED FOR UPDATES
Sign up for our newsletter & get exclusive offers and invites!
"*" indicates required fields